We wouldn't usually publicise a gig so far in advance but we're really excited about this one. We've got a tradition of putting on a gig between Christmas and New Year and this year it will be in the upstairs room at The Black Swan, famous for hosting its award winning folk club.
We have some of our great friends like Aimie J Ryan and Sarah Dean playing, plus singer song writer Bryony Drake and the fantastic Over The Yardarm. We have so many people playing that we'll be starting early at 6pm.
It's a very intimate room so we are selling tickets in advance, they cost £5 + 70p P&P.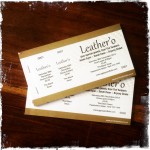 Now, having pasted in all those links, I can work out the league table of which of us has the most LIKES on Facebook. So, the competitive bit me is thinking competitive thoughts…