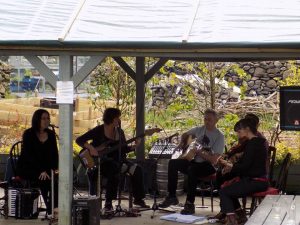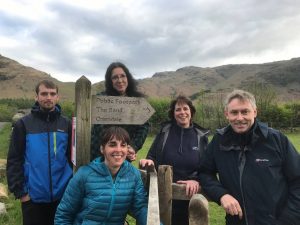 The band are all keen walkers, so we were delighted to be able to support the Langdale Folk Festival, which in May raised £5,000 for charities including the local Mountain Rescue Dogs and Air Ambulance.
We played a set in the fabulous Hikers Bar at The Old Dungeon Ghyll, where we had only previously been to drink!
Later, we played "unplugged" in the Lounge Bar, which was a lovely, intimate set of tunes.
The following day we returned to play at one of our favourite Lake District pubs, The Newfield Inn at Seathwaite.
We're delighted to have been invited back to The Old Dungeon Ghyll in September.