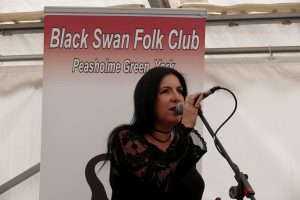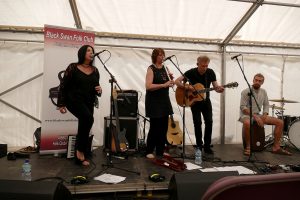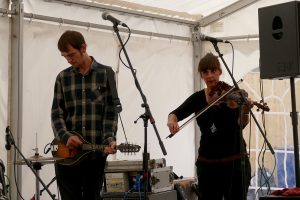 It's always such a pleasure and privilege to play at the City of York Folk Weekend, known to most of us as the Black Swan Folk Festival. Roland and the club members did their usual brilliant job of organising the weekend. We played on Saturday, when the weather was great (commiserations to those of you who got caught in the rain on Sunday).
This was our fourth time on the main stage and every year we try to do something fresh – this time doing our first ever gig with Callum on a full drum kit (no photographs of that yet). We also brought out several new tunes.
It's great to perform to an authentic folk audience – always appreciative and supportive. Thanks!
Thanks also to Christine Cockett for another great set of photographs.