Now this is exciting!!
The CD recording and mastering are complete and there's a sneak preview on youtube of a track that didn't make it onto the CD here.
The CD still has to be manufactured but in the meantime we can give you a peek at the lovely artwork for the front cover, a linocut of our logo by Alexis Snell: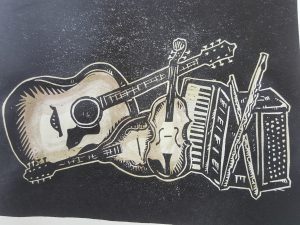 The final CDs should be with us in a few weeks!!