The highlight of 2017, by far, was our Scotland Tour at Easter. At the Clachaig we were honoured to find ourselves on the same blackboard with a host of Folk Award winners.  Also, a couple of the audience members asked Jack for a selfie with them because his moustache made him look like George Harrison, and we got offered a gig in Kent. Well!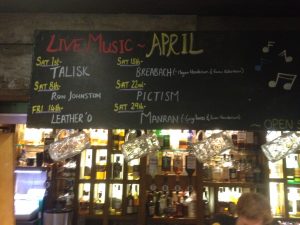 As well as travelling north, we played as far east as Whitby, Scarborough and Hull, and as far west as the Langdale Folk Festival and a few pub gigs in The Lake District.
No trip south this year as we couldn't get the diaries to work. Our agent down south had the nerve to tell one festival we might be able to make it in 2019!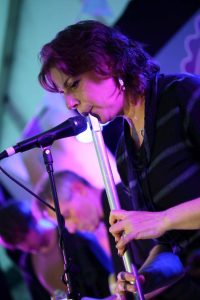 We took our usual summer break but still managed to fit in 50+ gigs in 2017, plus a few sneak appearances here and there. The summer festival gigs were great and as usual there was a wedding or two.
In April we were delighted to have Jack back from his six months in Thailand, playing mandolin better than ever. Jack has also been touring round the UK and France with the Josh Burnell band.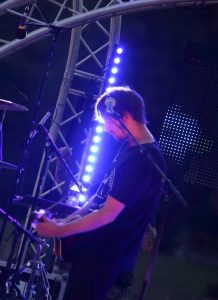 Two new percussionists joined us for various gigs – Alex Cromarty and Billy Hickling. Alex was great but other commitments mean he will only be with us now and then. Billy will be joining us for several more gigs in 2018. Caz played a great run of gigs on percussion with us earlier in 2017 and has now gone travelling again – to Peru this time.
We've put a lot of new tunes and songs into the set this year, which makes it harder to agree on a set list, but easier to adapt to nights where we're playing more songs or more gypsy tunes, or of course more Celtic for nights like St Patricks!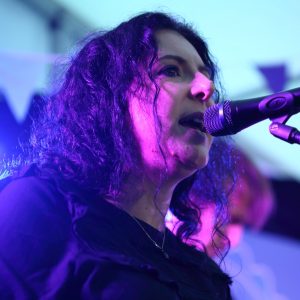 It wasn't all plain sailing – Bob nearly didn't make it through one gig when he suffered quite a bit of blood loss and one member of the audience nearly didn't make it through the night, narrowly avoiding being thumped by Angela for talking loudly through the whole set… Inevitably there are a few dud gigs here and there – serves me right for booking them!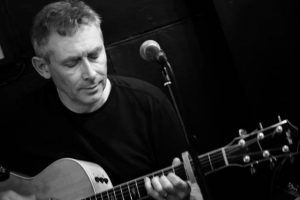 There will be a private ceremony to present the second annual Golden Beast Awards, where the band recognises the high points, low points and daftest moments of 2017.
Special thanks to Graham, the landlord of the Snickleway in York for booking us to play pretty well every month this year. It's a great venue and we always have a great night there. We'll be there for St Patricks night in 2018, which falls on a Saturday (hurrah!).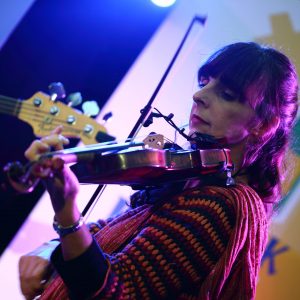 Thanks, as always, to everyone who has come to the gigs, bought the CDs and followed us online. We're out and about gig hunting a bit further afield in January and the diary's filling up, so see you in 2018.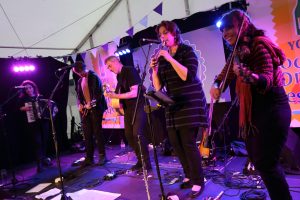 Many thanks to Rob Mitchell for some great photos! Apologies for the rubbish photos from my iPhone…