By the end of this week the band should all have returned from their travels, just in time for a quick rehearsal before we go to The Lake District to play at the Langdale Folk Festival on Sunday 10 Sept (we're playing at 4pm in the bar).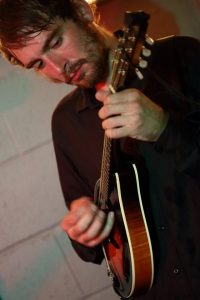 Jack our mandolin player has had an amazing run of gigs with The Josh Burnell Band in France.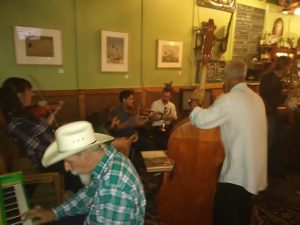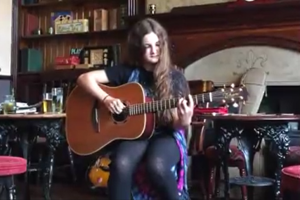 Rachel was on holiday in the USA and was presented with a fiddle so she could do a gig in a bar in Kansas.
Closer to home, Angie joined in for a tune with her daughter Scarlett who played her first solo open mic set in York. Scarlett played guitar for Leather'o at our International Womens Day gig earlier this year.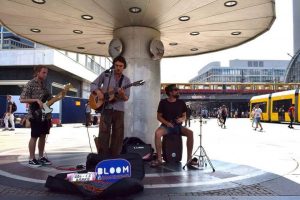 Caz has posted a great video diary from his busking trip to Berlin with Bloom
Right – this is becoming a list, and the page layout's a mess, so it's time to finish…
Finally… Bob and Linds have been joining in at various singarounds and open mics in York and now they're packing the car for the Lakes and getting a couple of new tunes ready for The Snickleway Inn on 21 September – see you there – Yay!