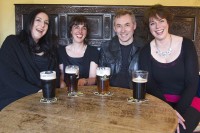 It's been another great year with the band. We've continued to write new tunes and the gigs we've been doing have become more and more diverse, from festivals like Cleethorpes, Cornucopia and The Black Swan to a couple of support spots at Fibbers in York. We've also played at weddings, charity gigs for several different causes and the occasional band night out at an open mic or community event. Our regular pub gigs, both in York and further afield have continued to be an important part of our calendar
We've had great reviews and lovely feedback from audience members. We've also had great support from our fellow musicians around York.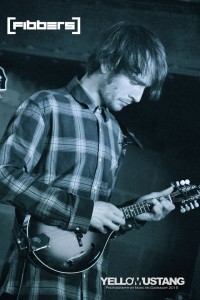 Jack Woods has become an increasingly regular member of the band on mandolin and a few new instruments have appeared – the Alto Celtic whistle being the most prominent.
It was great to get some new photographs of the band in action in 2015 – thanks to Marc of Yellow Mustang for creating those for us.
Thanks to the promoters and landlords who have booked us to play and thanks to the audiences who have been great! We're looking forward to 2016 – already confirmed to be playing at new venues and returning to favourite places we've played before.
In February we will be recording a new EP – the studio is booked, final rehearsals are in the diary and all we have to do is make the last minute decision which tunes to include. You'll be able to listen and download in the spring.
Have a look on Facebook or our Forthcoming Gigs page for where to see us in 2016 – see you there!