We played live on the Durbervilles Folk Show on 
BBC Radio Leeds at the weekend. For the next few weeks you can listen to the show here – we play our Dirty Linen Set, the traditional song Black Is The Colour and our arrangement of a tune we call Davies and Bennett.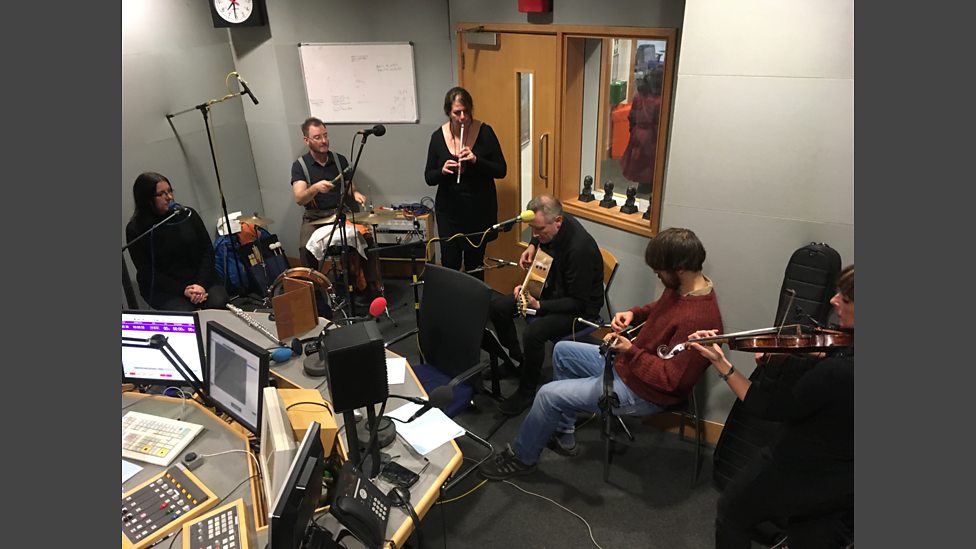 Many thanks to David and Lee Durberville for welcoming us to BBC Broadcasting Centre and for doing such an amazing job – the sound quality and mix was fantastic.
Thanks also to BBC Radio York for playing two tracks from our CD Six on their recent Saturday Night BBC Introducing shows!