OK, it was a good year! We've had a great run of gigs (the marketing department points to 43% growth with a very positive trend in the quality and mix…), and played in a lot of new parts of the country, including some informal sessions on the East Coast, three gigs in Hampshire/Wiltshire and a run of gigs in the Lake District. We've set our sights on something further afield in 2017.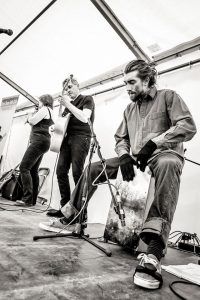 In April Callum joined us on percussion for a gig at the York Bier Keller. He was brilliant so he's part of the band now!  He and Jack our mandolin player have flown east for the winter, so we're back to our core line-up of four for the next few months.
The band shared a farmhouse for a week in August, with a series of gigs. We didn't manage to write any new tunes but we played some awesome card games, walked until all of us (and all the dogs) were covered in mud, and had a few beers at The Wasdale Head – definitely one of the best pubs in the country. The final gig of that week was an unplugged session at the lovely Newfield Inn where Angie's daughter Scarlett joined us on guitar for quite a few tunes – not bad for 8 years old!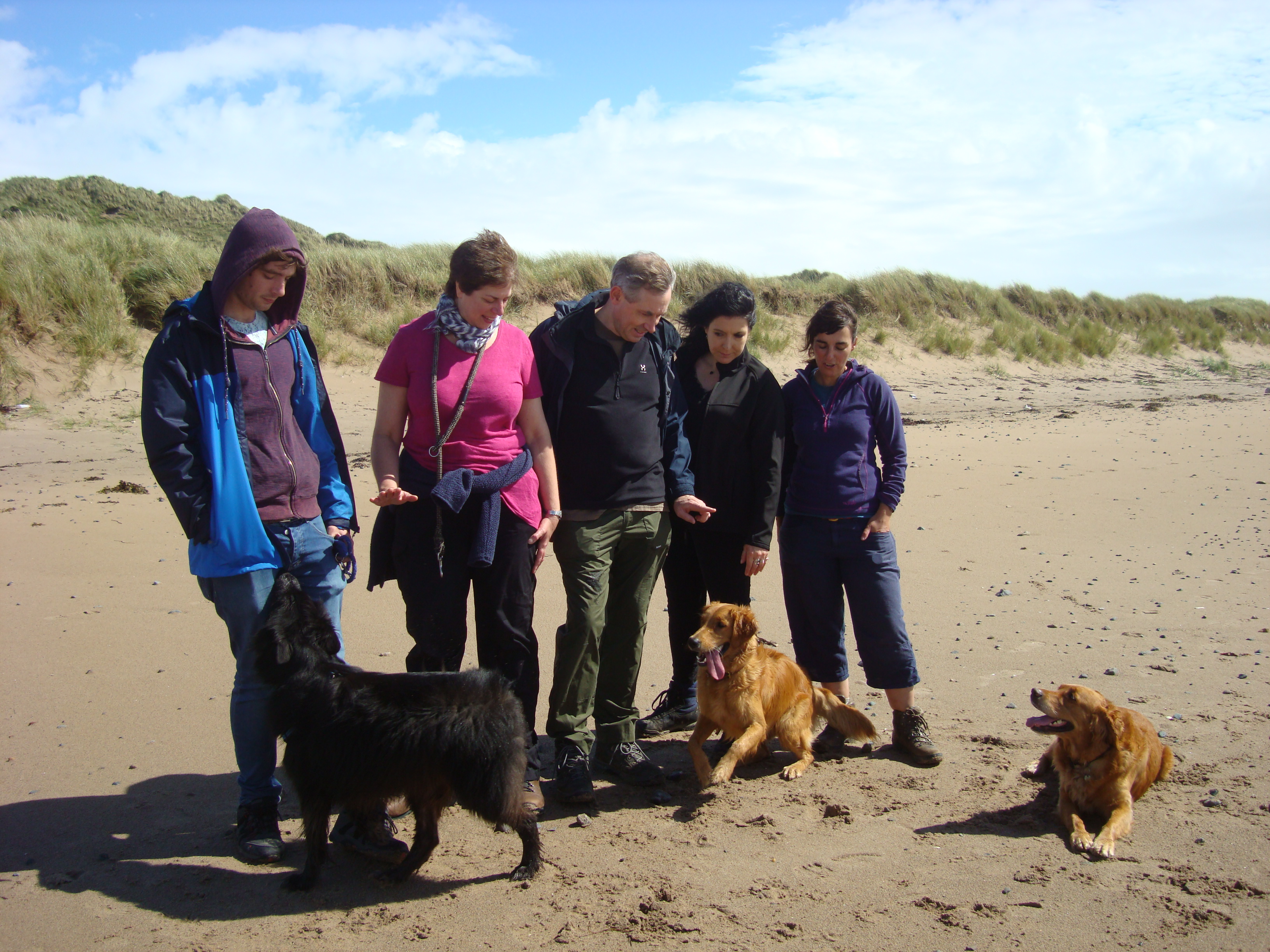 We played a couple of completely unplanned sessions, too – one in Edinburgh where we discovered Rachel can play double bass, and one at the Bluebell on Fossgate. Rach went up to the barman and asked if it would be OK for us to play and few tunes – he said yes, but only if we were any good – so we played!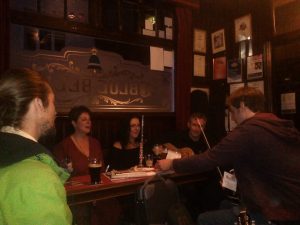 We made at least one video – another is in post-production and might be up online by time you read this. Other highlights of the year included our appearance on Vale Radio and a slightly weird gig at The Tan Hill Inn, England's highest pub.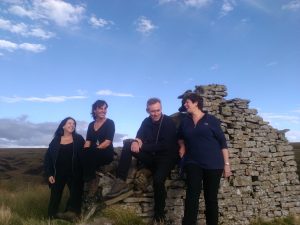 In contrast, we played a recital at The Unitarian Chapel in York when our sister group Garland of Flutes had to pull out at the last minute.
Most years around Christmas we put on a gig with at least one other band and this year was outstanding – in December we played at Your Bike Shed in York, co-headlining with Stillhouse. The venue is beautiful and the evening was sold out. Stillhouse played a wonderful set and it was the most brilliant fun to get both bands up on stage at the end of the evening to play a couple of tunes together!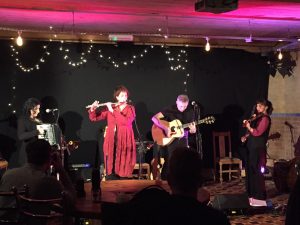 We have one final gig before the end of the year, on New Years' Eve, then we're off to dinner, where there's bound to be a bit of an awards ceremony for the year.
So what's next year looking like? We'll be playing at the Black Swan Winter Folk Day in York at the end of January and every tune will be new. In the past few months we've added tunes by The Gloaming, John McCusker, The Chair and Shooglenifty to our set. And we've written a few new tunes of our own, too!
In the next few months we'll be gigging in Knaresborough, Thirsk and Whitby as we try to build on our hometown gigs in York. We're also booked for the Langdale Festival in the Lake District in May.
The band's diary is already filling up, so see you in 2017!