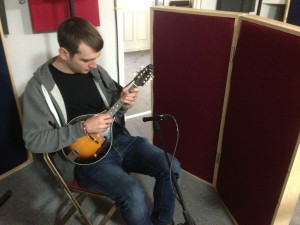 Stop Press: we've confirmed our studio dates for February – the new EP's on its way! After lunch on Christmas day we'll be making the final decision on what tunes to record.
Leather'o were in the studio this week and we surprised ourselves by getting ten tracks recorded in just a few hours. We have been gigging most of them for several months!
We'll be listening back to the rough mixes this week and getting a few friends to give us their view. Then we'll decide which ones to go back and record properly for our new CD!
You can hear two rough tracks on our Listen page.